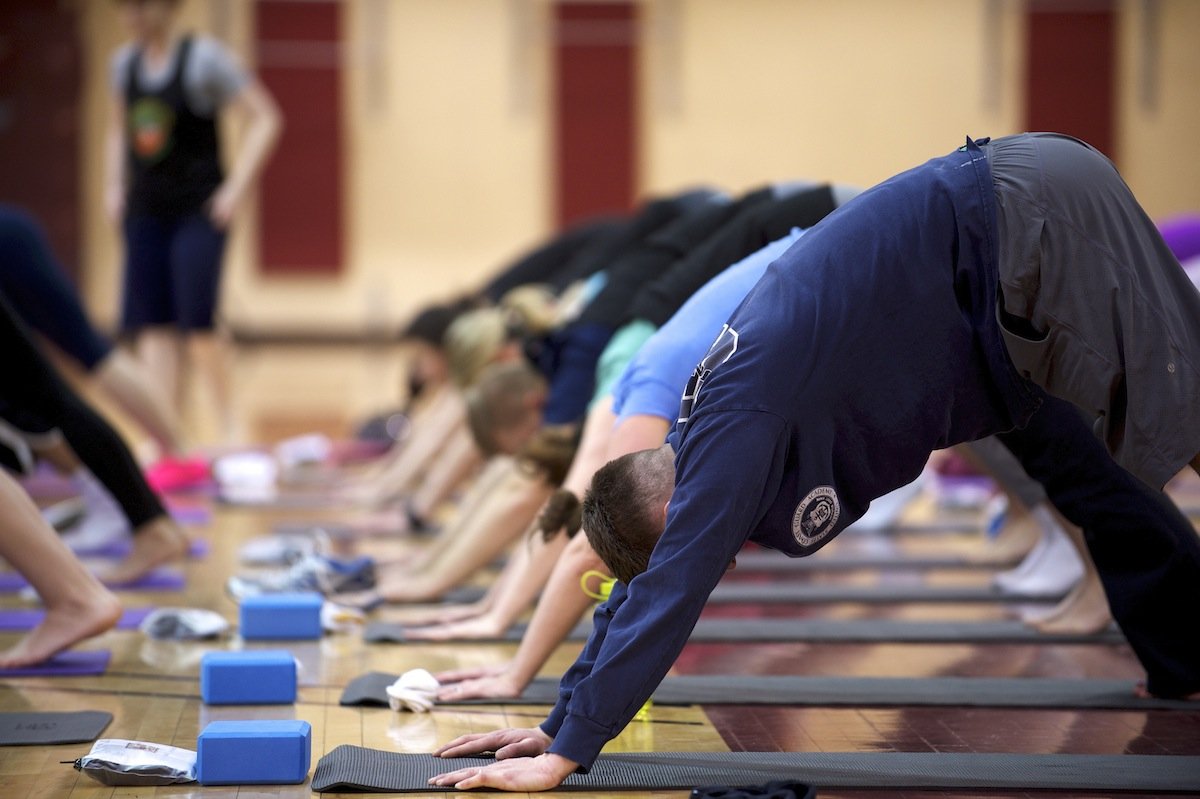 As Konica Minolta embraces a new digital future, there's one constant – a company culture that enables employees to benefit from professional development, volunteering opportunities and a healthy working environment.
From supporting Scotland's Great Trossachs Forest national nature reserve as part of a huge woodland restoration, to organising an annual sports day for its people, Konica Minolta is known for instilling a strong company culture while simultaneously placing community and charity at the heart of the technology firm.
Creating this positive, unified culture is just one of the reasons Konica Minolta has been recognised as one of the UK's best employers by the Top Employer Institute. "This is a critical milestone in our journey," says Sarah Stone, people and culture director at Konica Minolta, which offers a range of services from copiers to digital print systems to clients around the globe. "This accreditation confirms we have laid the right foundations and that as we enhance the employee experience further we will continue to develop a rewarding, energising and innovative place to work."
As part of this strong company culture, the business understands the importance of giving its people the time and opportunities to volunteer – and have fun. "We're definitely an employer focused on charity work," says Gemma Lee, head of transformation at Konica Minolta. "We're engaged in a range of activities such as charity and sports events that help others, and at the same time, the employees enjoy."
This includes the annual Big Sleep Out, where as part of a wider campaign, colleagues sleep outside without tents or shelter; last year they helped raise £15,000 for domestic violence charity Refuge. The company also runs a Women's Network that involves visiting junior schools to encourage and educate girls about careers in the tech and engineering industry. "We want to work together with schools to incorporate different thinking, so female engineers go in and talk about their roles," says Stone.
Konica Minolta has also placed strong emphasis on creating a health-focused working environment. At a dedicated Wellness Day last year, experts gave talks on subjects such as emotional resilience and mental health, while staff were given the opportunity to sign up for yoga classes and health assessments. "As the yoga sessions proved popular, we immediately launched regular classes from our offices," says Stone.
The organisation has also developed key employee initiatives to create more flexible working and enable career progression for its 1,000 people, dotted across its 15 UK offices in locations such as London, Aberdeen and Basildon. Colleagues, who can apply for roles across many offices – with emerging opportunities in Australia, Japan and the US – now benefit from a range of flexible hours, remote working and an increased holiday allowance.
At Konica Minolta, there are plenty of opportunities to develop professionally, with internal courses as well as a raft of professional training, including accountancy. In addition to developing their skill set, the company gives all its employees – whatever their level – a platform to share their knowledge with management. "We have two annual communication events a year where senior directors from across all offices create an open forum and encourage employees to provide feedback," explains Lee. "Leadership teams make use of open office spaces and there's a lack of hierarchy – here, that sense of authority is removed and people are empowered to come forward and try different initiatives."
This kind of employee-first thinking has helped create an engaged and positive workforce, where people are encouraged to recommend and congratulate their colleagues on their excellent work through the "Recognition tool" scheme. Every year, this culminates in a prestigious annual awards ceremony – last year's was held at Sky Garden in the distinctive Walkie Talkie building in London.
The internal transition comes at a time when the traditional printing company is delivering solutions to future-proof workplaces of every size as it works towards a wider digital transformation. "We're going through really exciting changes as we become an IT services company meeting the evolving needs of business customers including building the internet of things (IoT), artificial intelligence and augmented reality solutions," explains Cath Hackett, director of strategic marketing and innovation. "Creating interesting and innovative multimedia experiences forms a large part of our future." With clients ranging from global blue-chip leaders to charities, every day is different: one day a team could be improving costings for a listed company by helping them move from a manual printing process into a digital one; the next, creating engaging augmented-reality features for a public body.
Ask its employees why there's such an impressive retention rate (the average length of service is eight years) – and it's the same answer: the people. "Everyone is so welcoming and supportive, and even though over 1,000 people work for us in the UK, it still feels like a family," says Stone. With a wide variety of exciting roles available in departments including marketing, HR and engineering, a great opportunity may await at one of the UK's most forward-looking companies.
From: The Guardian