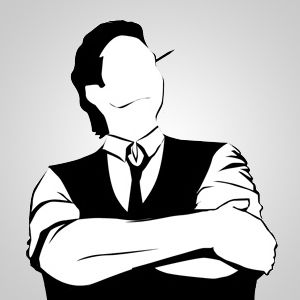 Those of us on the health and wellness path have experienced profound benefits in our personal and professional lives when we approach our health holistically. Naturally, we want to share these benefits with others. Whether you work in a large corporation, a small business, or as an independent contractor, if you want to see a reduction in the pervasively high levels of stress in the workplace, then this episode is for you.
Brooke Bailey, a former member of the Rat Race but now soon-to-be Yoga Health Coach, invites Eve Gaudet, her client and Executive Coach, to discuss how we can approach both large and small organizations about making healthier habits an integral part of their wellness programs.
We discuss the high levels of stress people face in the workforce and how this costs businesses billions of dollars annually in lost productivity. You'll also get tips on how to approach companies so that they will be more likely to embrace what you've learned about the power of putting health first.
What you'll get out of tuning in:
Why everyone from the C-Suite to the corner cubicle can use the 10 Ayurvedic Habits for good health.
Who you should approach to introduce healthier habits to a variety of companies.
Why Health Coaches are the new Executive Coaches of the business world, and how we can collaborate with each other
Show Highlights:
7:30 – When people in the workforce embrace their individual responsibility to manage their own health, they bring forward the best version of themselves so they can thrive.
9:15 – Eve outlines effective ways to approach organizations with your unique wellness services as a Yoga Health Coach:
Create a narrative: how will your health coaching services help that company specifically?
Talk to a company's HR director(s) about offering your services.
Look at Requests for Proposals (RFPs) released by government agencies.
Align with and collaborate with executive coaches: refer each other to clients in order to bolster wellness in the workplace
If a company isn't interested in a workshop or training at first, you can also offer advice or opportunities to try it with a small pilot group.
20:45 Health coaches today are in a similar position to executive coaches 25 years ago. With time, executives will no longer think of health coaching as a fad, and will embrace it as a means to improve their workplace and their success as a business.
21:50 – Managers and employees who aren't health coaches can also encourage their organization to bring coaches on board to improve workplace wellness.
Your Favorite Quotes:
"Unfortunately, our health care system is primarily reactive. So the idea that health coaches can come in and take over – or really bolster up that preventive side – I think it's time, and I think there is a lot of opportunity for it." — Eve Gaudet
"Take the first step to start the conversation." — Eve Gaudet
"We have to look at ourselves and our health holistically in order to be able to perform at our best." — Brooke Bailey
"The work Yoga Health Coaches do is starting to help people shift their perspective through these 10 Habits so that they can choose ease more often. And when they do go into the workplace…, they've taken responsibility for themselves before they even start the workday." – Brooke Bailey
"If our foundational health isn't there, then our ability to perform in our career is going to be undercut." – Brooke Bailey
"When your quality of life is improved, you're more fun to be around! Your relationships with your co-workers are better…. It really has a ripple effect." — Brooke Bailey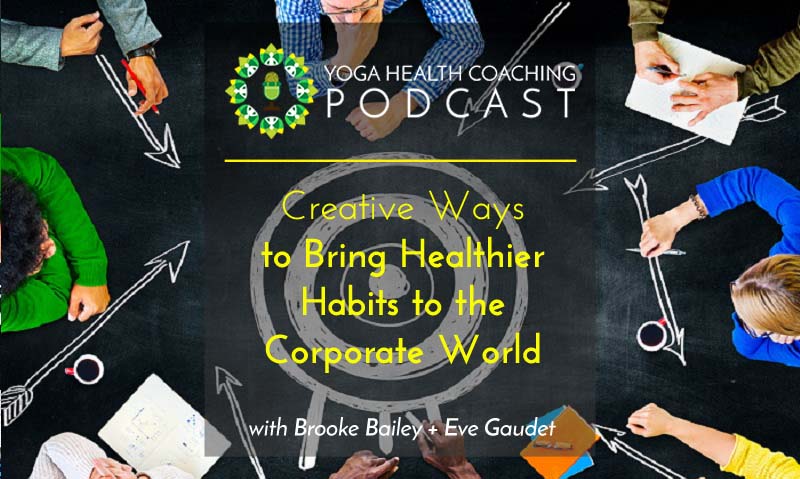 From: Yoga Health Coaching