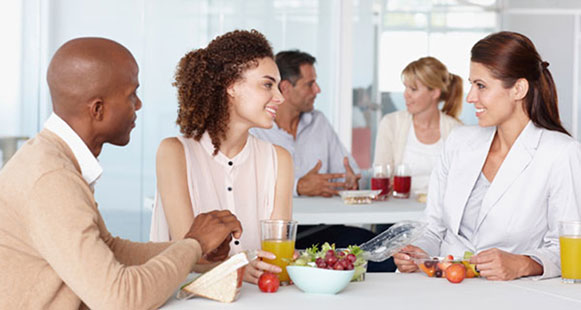 In a recent survey from staffing firm Office Team, two-thirds of HR managers (66%) reported their organization has expanded their health and wellness offerings in the past five years.
Employer efforts haven't gone unnoticed: 89% of workers said their company is supportive of their wellness goals.
The survey also asked HR managers to identify the most innovative thing they've heard of a company doing to support employee health and wellness. Their responses included:
Paying employees extra money if they don't check work email while on vacation
Offering onsite exercise, meditation, yoga, and healthy cooking classes
Providing free massages
Having a nurse's department in the office
Giving workers fitness tracking devices
Offering onsite personal trainers
A spokesperson from Office Team said wellness programs are no longer just nice extras but now play an important role in employee satisfaction.
"Not offering these benefits can put a company at a disadvantage when it comes to staff recruitment and retention," said Brandi Britton, a district president for Office Team.
Additional Findings
Employees cited workplace celebrations (30%) and snacks brought in by colleagues (22%) as the biggest obstacles to meeting health and wellness goals.
More than two in five professionals (44%) said they eat healthier when they work from home. Of all respondent groups, male employees (53%) and those ages 18–34 (55%) reported this most often.
Three in five professionals (60%) bring their lunch to work. Woman (73%) and workers ages 55 and older (75%) are most likely to pack their meals.
While more than half of employees (54%) are fans of the office candy jar, one-third (33%) have a love-hate relationship with it. Men (61%) and workers ages 18–34 (62%) are especially enthusiastic about this supply of sweets.
From: CBIA